Sin Documentos
We are excited to announce Arsenal/Sin Documentos by Francesco Levato, coming out in June, 2019
Introduction by Gabino Iglesias
Francesco will be at AWP at the CLASH Books table T9080, signing his book on Friday, March 29th, from 2-3 pm
Arsenal/Sin Documentos is a documentary poetics project that examines the criminalization of Latin American bodies through U.S. policy. It consists of a series of linked documentary poems composed of appropriated language from U.S. government documents, such as: the Immigration and Nationality Act; the U.S. patent for Taser hand-held stun guns; materials from the Office of English Language Programs designed to instruct immigrants on assimilation into U.S. culture; and the U.S. Customs and Border Protection's Use of Force Policy, Guidelines and Procedures Handbook.
"Francesco Levato's Arsenal/Sin Documentos is a courageous book. More importantly, it is a necessary book. Every discourse is constructed with an intention, and this type of poetry demands a ruthless, fearless deconstruction of that discourse in order to reveal the truth."
-Gabino Iglesias, author of Zero Saints and Coyote Songs
"Here is the music saved from the savagery of "documentos." Unearthing the lyric voice in the machinery of the state, from policies and protocols, Levato shows us that what is withheld is what is truly alive, the silence breathes."
-Ilya Kaminsky, author of Deaf Republic
"Francesco Levato reveals the sinister undertow of the bureaucratic language in the American state's enforcement codes. This is dystopian poetry, enmeshed with verbal machines of terror. Arsenal/Sin Documentos enacts a Promethium struggle to break free."
-Charles Bernstein, author of Near/Miss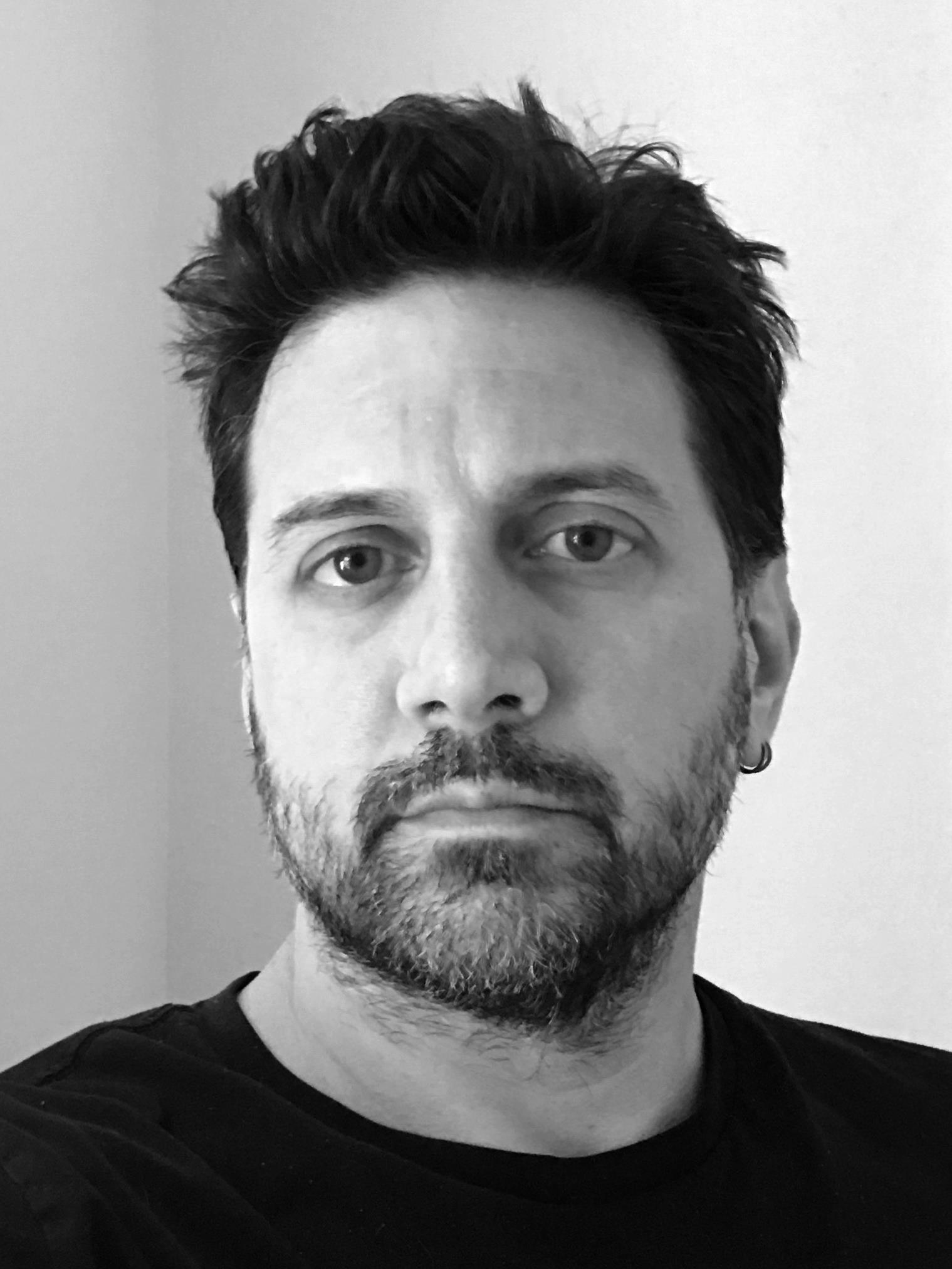 Francesco Levato is a poet, a literary translator, and a new media artist. Recent books include Arsenal/Sin Documentos; Endless, Beautiful, Exact; Elegy for Dead Languages; War Rug, a book length documentary poem; Creaturing (as translator); and the chapbooks A Continuum of Force and jettison/collapse. He has collaborated and performed with various composers, including Philip Glass, and his cinépoetry has been exhibited in galleries and featured at film festivals in Berlin, Chicago, New York, and elsewhere. He founded the Chicago School of Poetics, holds an MFA in Poetry and a PhD in English Studies, and is currently an Assistant Professor of Literature & Writing Studies at California State University San Marcos.
Instagram @levato.francesco